In November 2021, CLL approached Tonkin & Taylor to be considered as their geotechnical designer for the new Te Kaha Stadium. After a rigorous period of design and site trials, CLL was awarded the project in August 2022, thanks to their excellent work.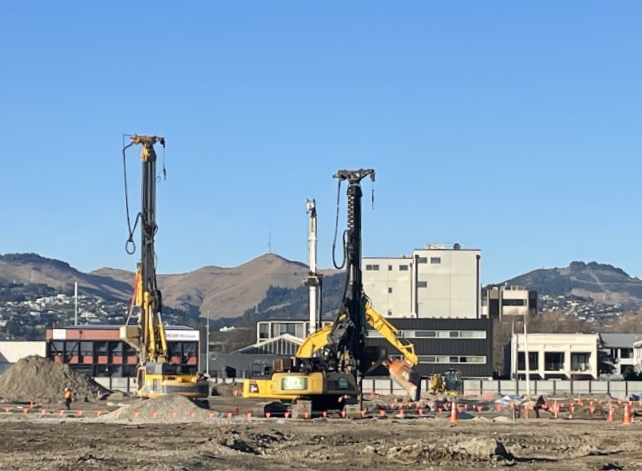 Impact Piers (RAPs) and Geopier were used by the team, which deployed three fixed mast rigs for the ground improvement.
CLL completed the project on time and within budget by compacting 20,400m3 of aggregate into the ground up to depths of 12m. The density and load capacity beneath the proposed structure were successfully increased thanks to the use of innovative design, cutting-edge equipment, and technology.
CLL considers it an honor to have been awarded the project and fulfilled their contractual obligations with the utmost professionalism and diligence. Their work on the Te Kaha Stadium's ground improvement project is a testament to their expertise and commitment to delivering high-quality results.