CLL were engaged by HILOR, as experts in working in and around the rail corridor, to complete a storm water realignment around the position of a pile installed for the Auckland Rail Electrification Project.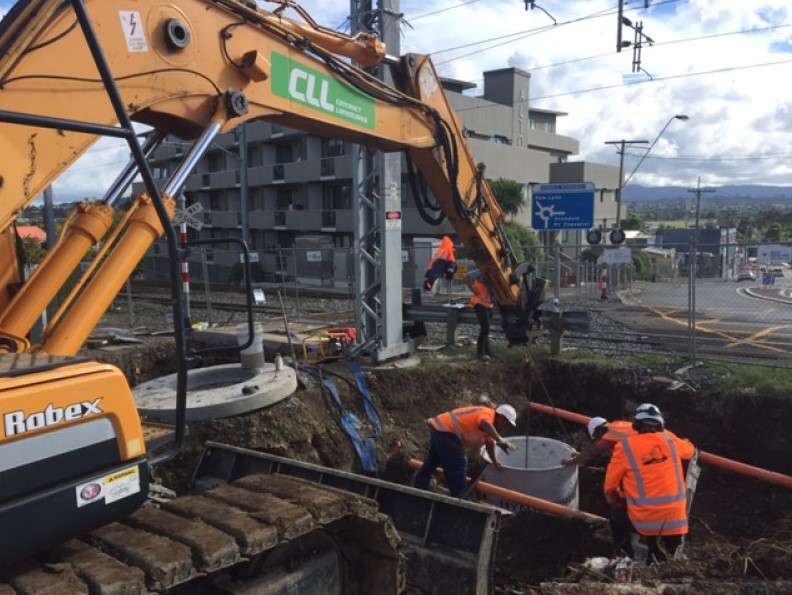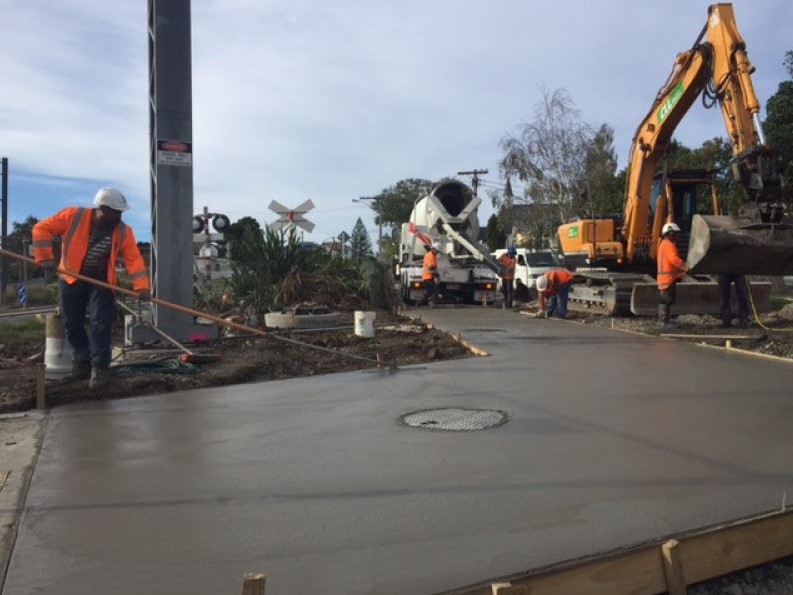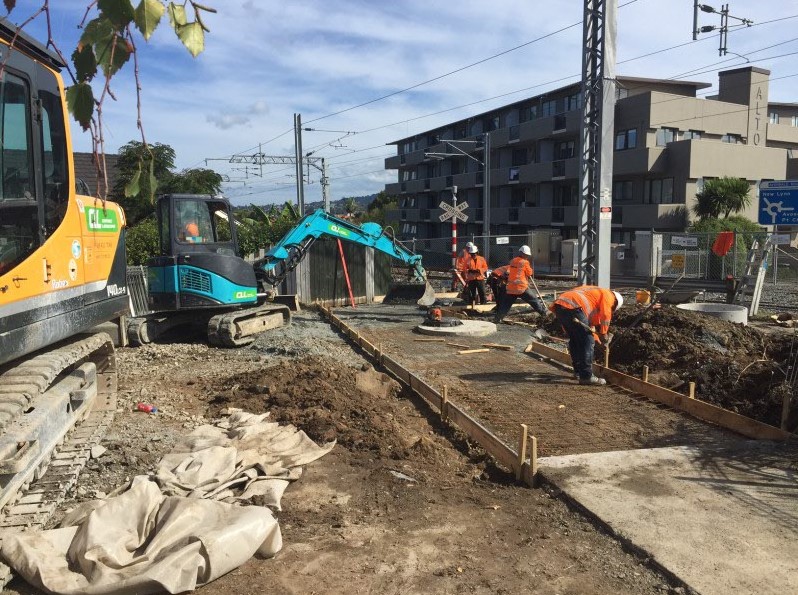 The scope included installing 3no manholes (1050mm dia, 1400mm dia and 1800mm dia, with an offset riser around fibre optic cables) to a depth of 3.0m.
Complicating factors were the presence of backbone fibre optic cables directly over two of the manholes, rail communications services intersecting the manhole alignment from another direction, and limited space, with work occurring in between a live road, the rail formation and a private residential property.
The work was completed over a four day period during an Easter rail shut down, without incident, with the footpath and rail pedestrian crossing reinstated ready for the resumption of normal service after.