CLL were engaged to complete the piling works for the Ponsonby Central Development. The development included a three-storey basement carpark, one level of retail and hospitality space, one level of commercial offices, and a top-level residential penthouse.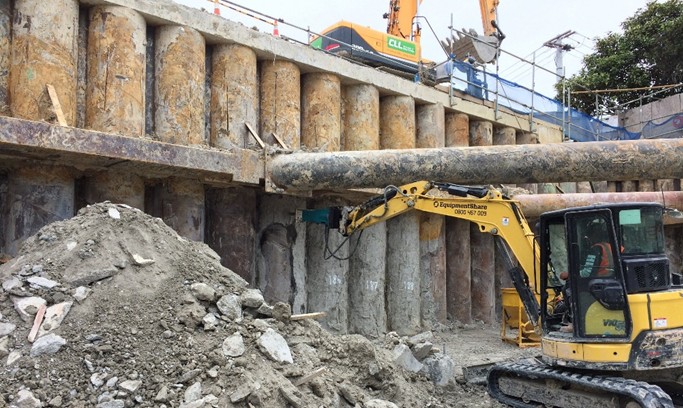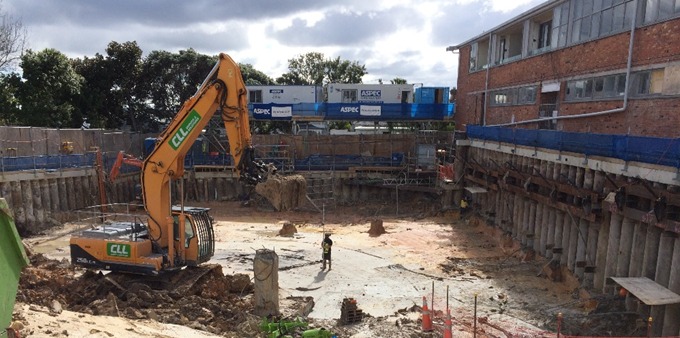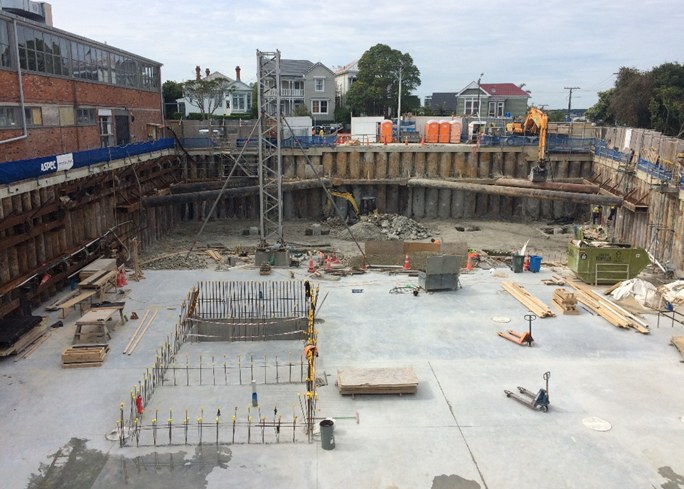 CLL's works of retaining and foundation works for the basement carpark. These works comprised of installing steel pipe piles with clutches, which were then filled with concrete for the retaining wall.
CLL also installed RC building piles and soil anchors for the steel pipe retaining wall, followed by the bulk excavation for the carpark and site concrete pour for the basement slab.