This was an area of unuseable land which required improvement to build a structure on it. CLL provided CFA piling up to 25m which is rare for this form of piling and 15m driven timber piling.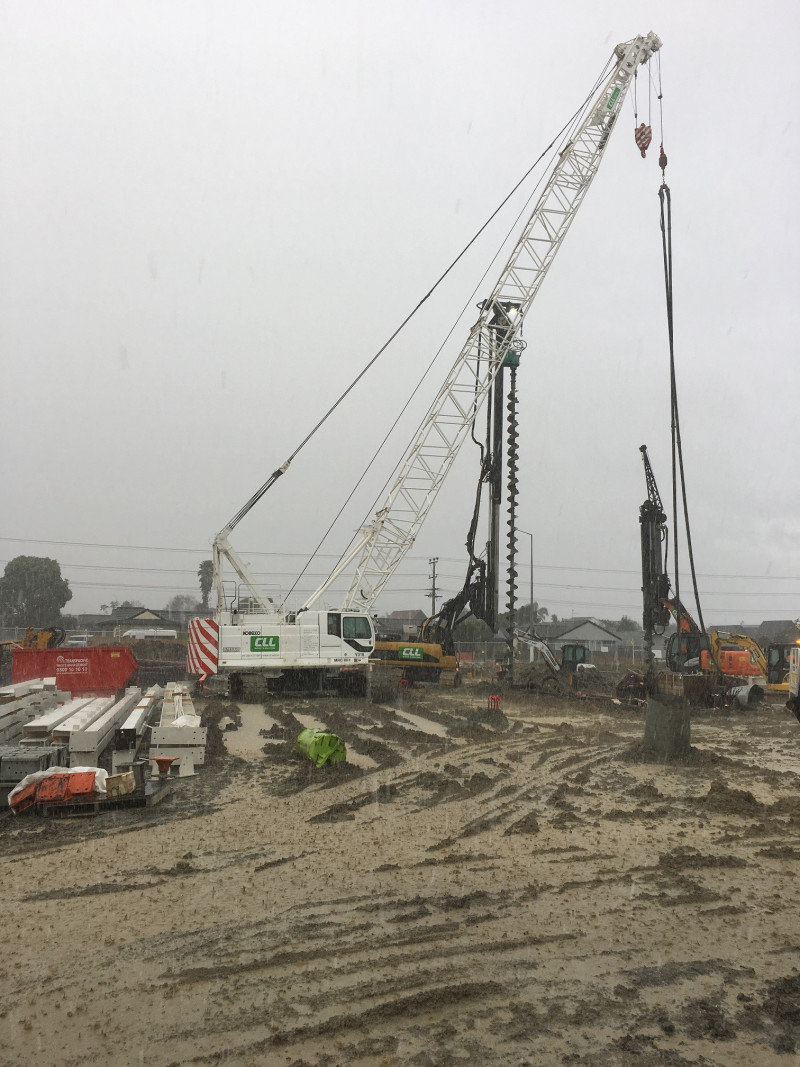 CLL developed the new combination CFA board piling methodology to overcome duel restrictions on this site. Difficult ground conditions combined with restrictions because of the location, with a neighbouring school and residential properties nearby. The new method of piling overcame both the ground and site restrictions.
CLL's innovative approach resulted in time and cost savings for the client.
Machinery used:
Liebherr B24
ABI 13/16
Geax EK90
80t crawler crane
Fleet of small service excavators and support machines.