CLL were engaged to do ground improvement piles at seven different wall locations are part of the contract works. These piles at each wall location varied in depth and required various sockets into the ECBF.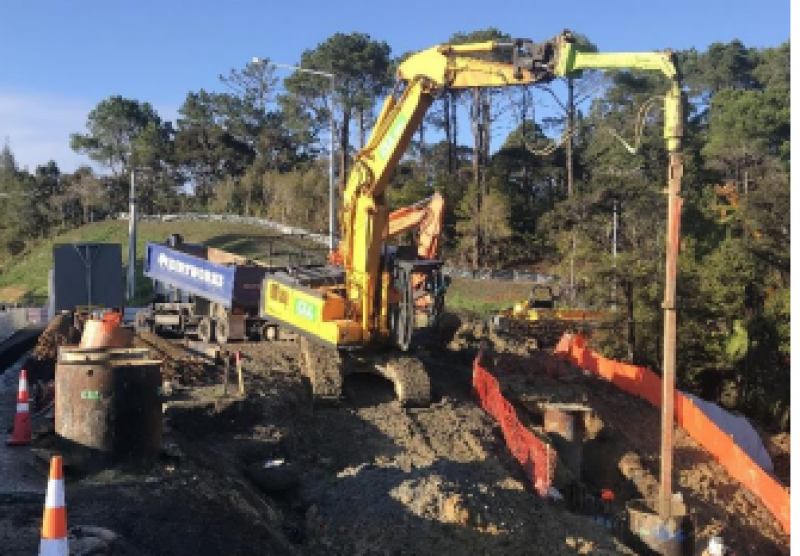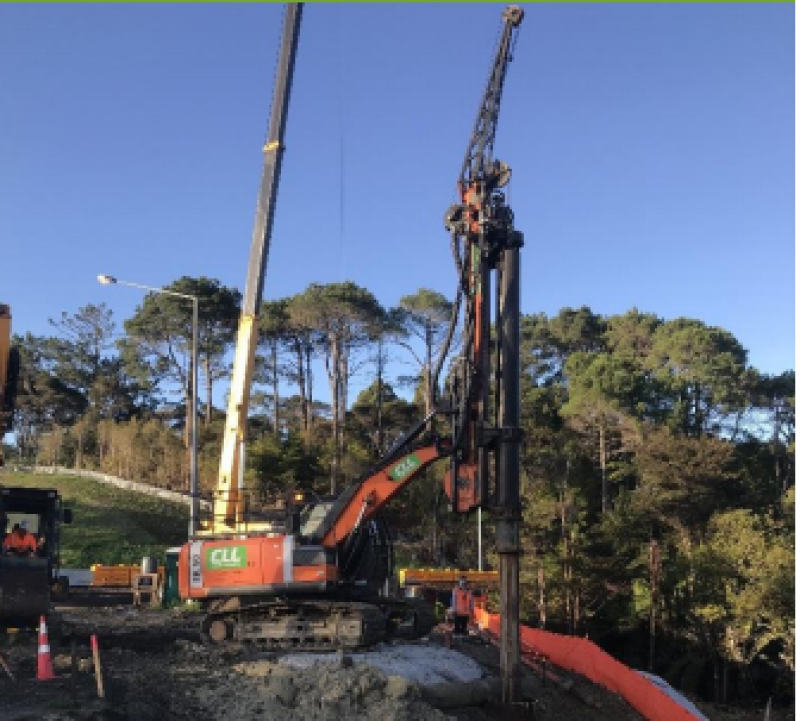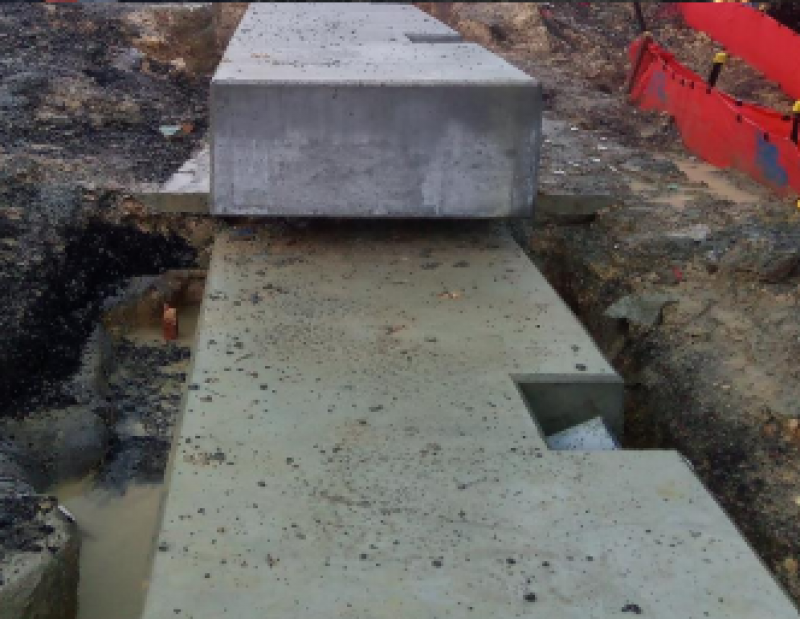 All ground improvement piles were unreinforced and poured using 10MPa concrete. On top of the ground improvement piles Dempsey Wood constructed MSC walls which the road was to be built on top of. The project required various establishments and de establishments as existing road had to be diverted and moved as the project progressed.
Each location came with various different challenges and plant allocated and adapted to best suit the drilling operation. Wall 3 was found to have had a historic slip and required further remedial work to be carried out.
This works involved constructing a palisade wall 30m in length which was constructed out of 30 piles 750mm in diameter, 1250mm x 715mm ground beam and 15 number of 13 strand between 30m and 40m long with a bond length of between 10m and 15m. The piles were drilled through the historic slip and founded into competent ECBF, pile lengths varied 15m to 18m in depth.