On behalf of Clifftop Services Limited CLL designed an in ground wall and soil nailed slope system to create a stable building platform for 1 Clifton Road, Hauraki.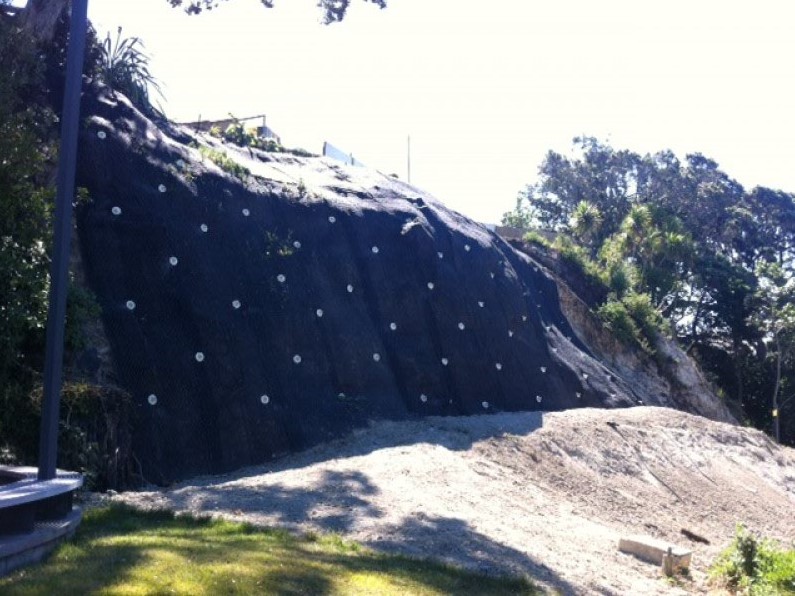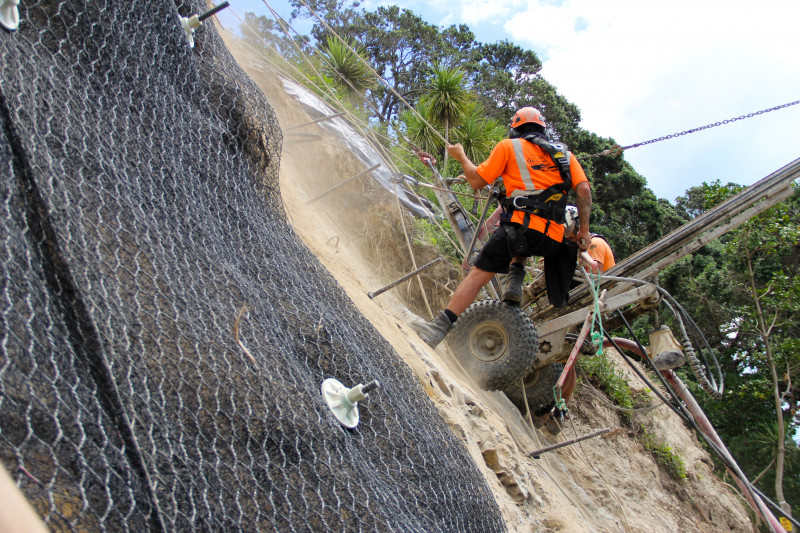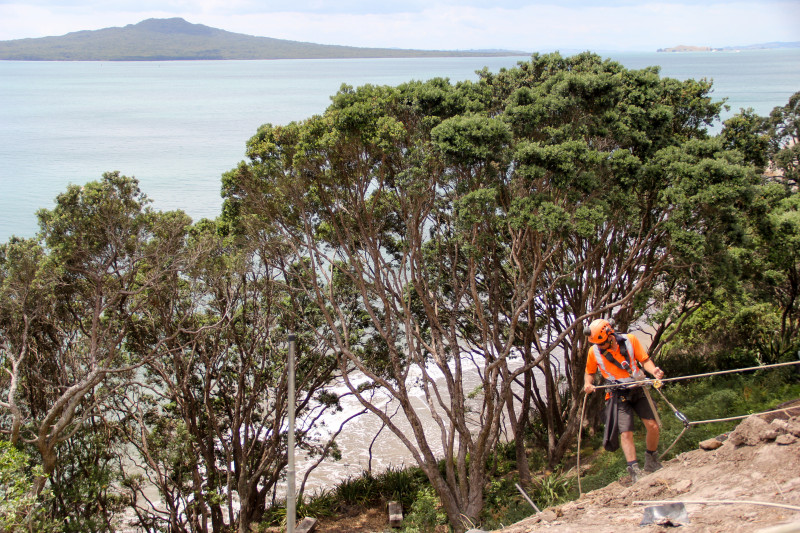 The retention system consists of an in ground retaining wall and soil nailed slope to support the cliff slope below the leading edge of the building platform to provide a stable building platform for development.
These works included drilled boreholes and piezometers for the purposes of detailed design of the retention system. Geological mapping of the cliff face below the site to map defects and bedding The East Coast Bays formation rock that underlies the site. Stability analysis of the existing slope and the proposed retention system. Geotechnical and structural detailed design of soil nails and in ground palisade wall including piles, capping beam, and anchors.