A perimeter retaining wall of the full building site was required to allow excavation for the basement. Secant piling was carried out at the site which was then excavated to basement level.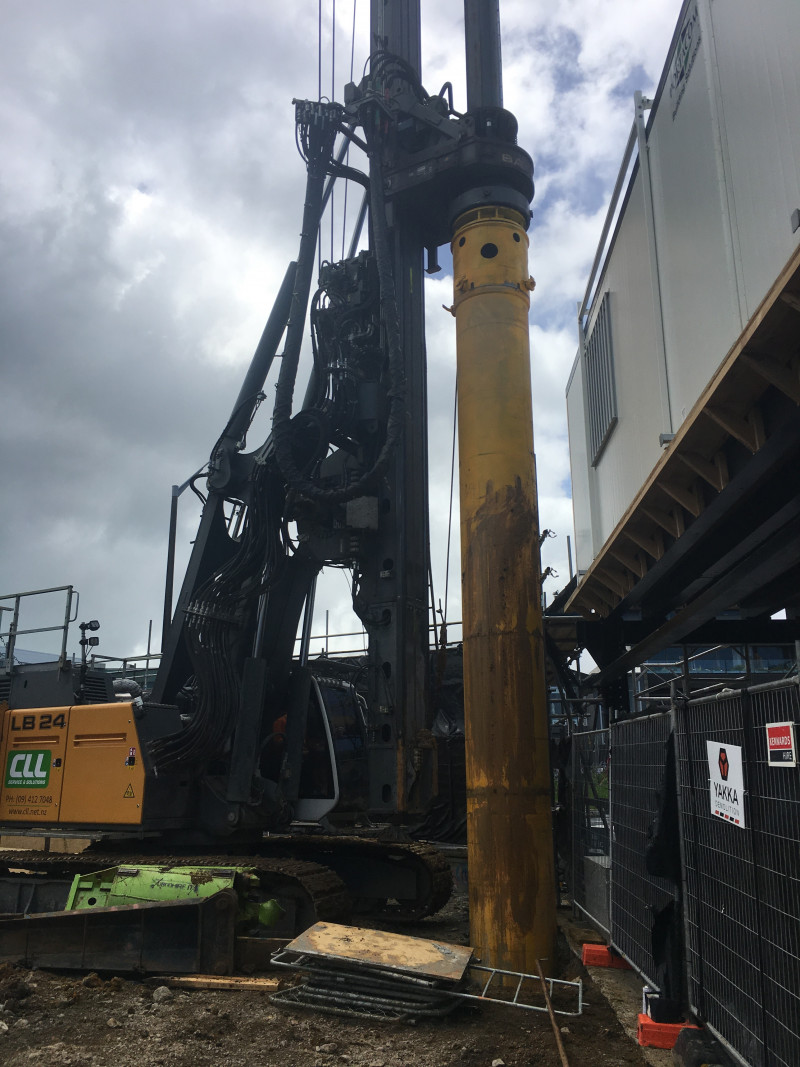 The piles for the building its self are now underway. Establishing all necessary plant on site was an obstacle due to tight access. This was overcome with good planning and communication.
A Liebherr LB24 piling rig and a GEAX EK 90 piling rig were used to drill the piles.