The Advantages: High load bearing capacity suitable for commercial projects – up to 2,000kN (ULS). The process is low impact and involves no vibration.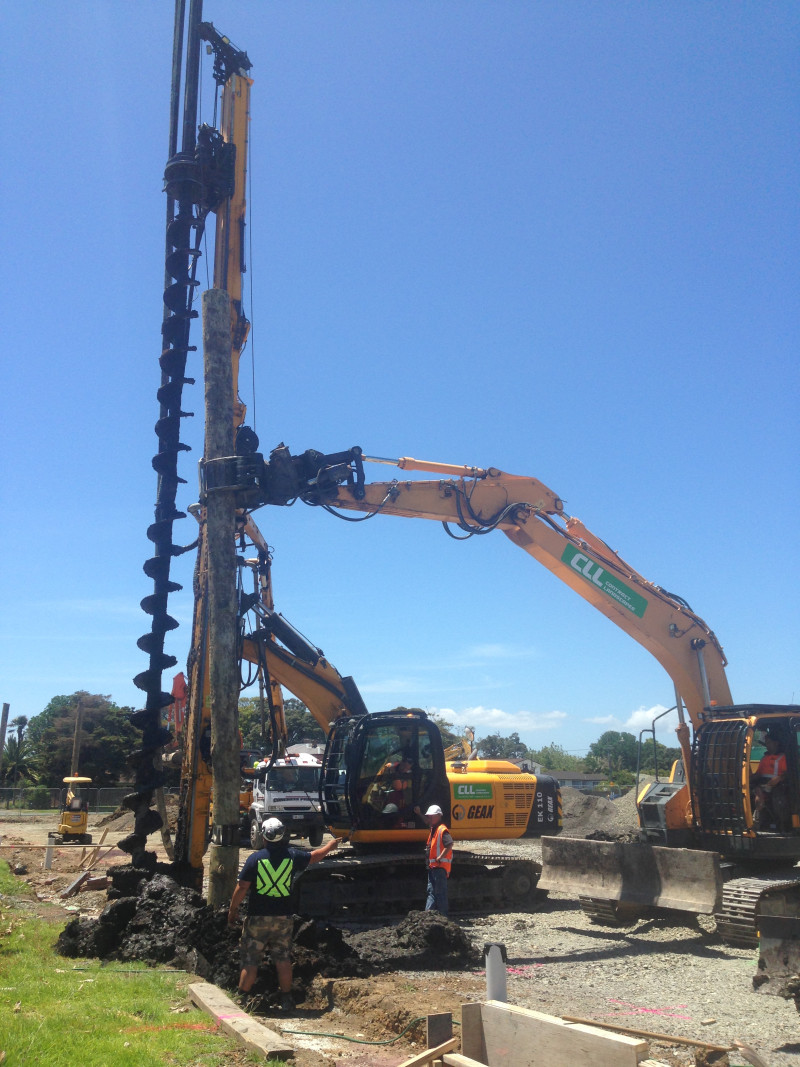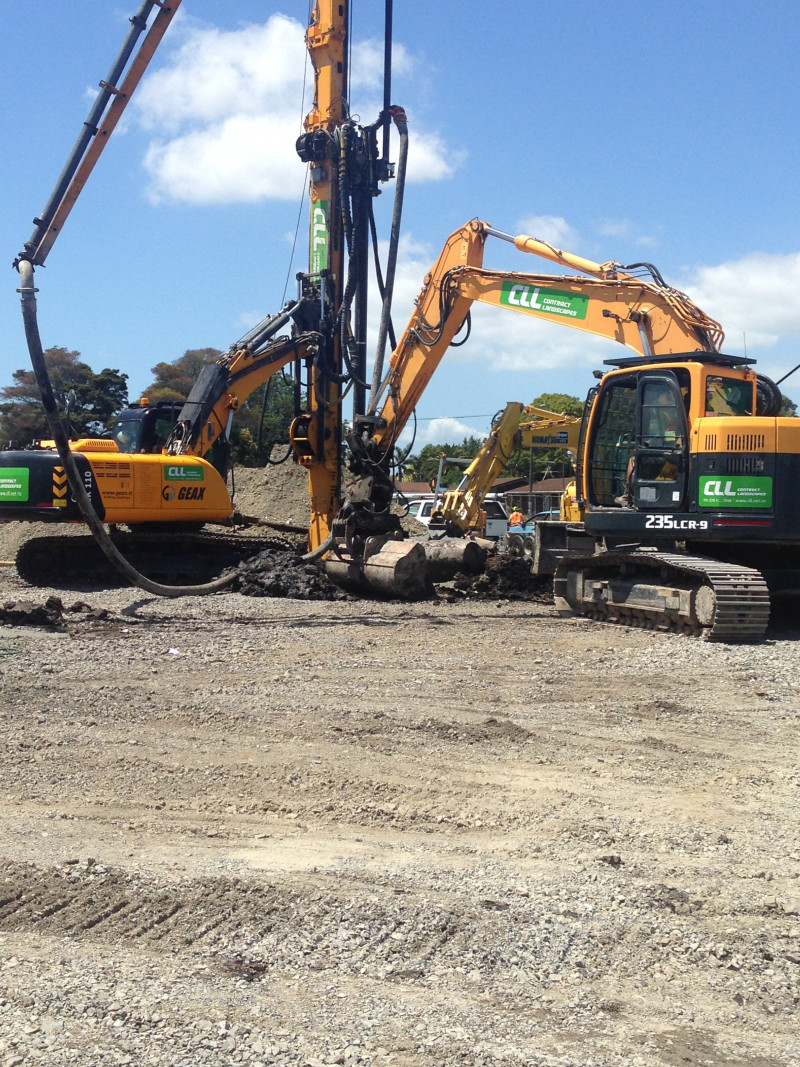 Piles can be installed in weak and collapsing ground without casings.
It is an economical process – timber piles can be tested after installation with pda thus enabling optimisation of factor of safety.
It is very quick process with production rates of up to 10 piles per day possible.
Starter bar steel can be inserted in to the holes in centre of the poles to provide an economic strong pile to foundation connection.
(TTT MultiPole is a registered trademark of TTT Products Limited).
​
The Method
1. Piles are drilled to depth in a single penetration using a CFA piling rig
2. A custom designed CFA concrete mix is installed to top of pile as the auger is withdrawn.
3. Once the concrete is installed a TTT MultiPole is installed down in to the pile. Poles can be spliced as they are installed to achieve required depths.
Reference job
Address: Countdown Mangere
Project Details: 300mm dia MultiPoles installed in 600 dia piles